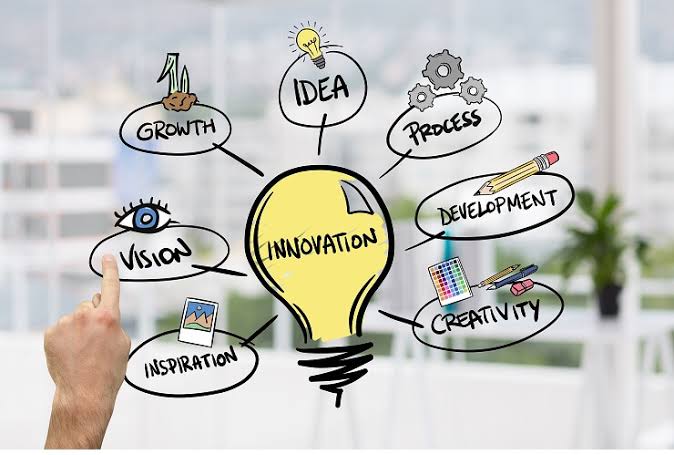 " Confidence breeds beauty " – Estée Lauder, founder – Estée Lauder Companies Inc.
Hello, budding entrepreneur. Bobby Brown and Estée Lauder must have been your inspirations without a doubt; their stories of building small beauty ventures into super successful business empires might have surely filled you with rage. With the increasing numbers of brands and businesses looming in this glamorous industry, the competition is cutthroat, but sure "one's got to do what one's got to do ".
When we talk about the business of beauty, it doesn't only focus on a particular domain but rather revolves around a plethora of products.
If you're someone who has been drawn towards beauty as a concept for as long as one knows and are thinking of monetising your interest through a business that could involve anything from starting a skincare brand to hair care or even a single lipgloss, you've got yourself to the right place. Sure, it's not a bed full of roses just like any other industry, but if only you could master the art of marketing and advertising, the key of branding any business, flourishing even a local small scale business that might have once started from scratch would become as easy as a pie.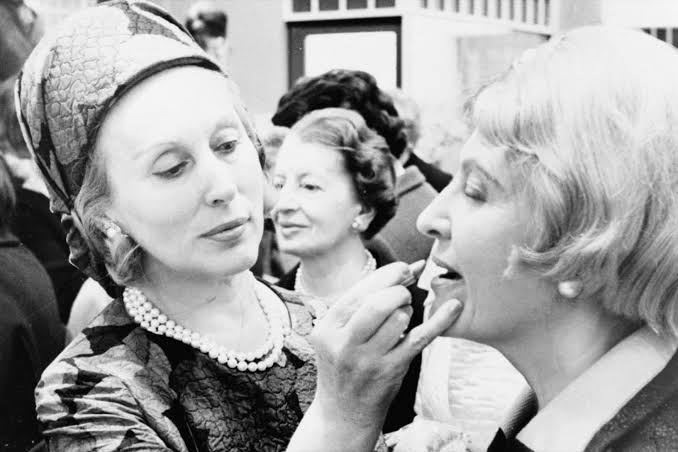 Before we proceed to the tips and tricks that you might use for the expansion of your business venture, let us understand the basics of marketing, advertising and branding respectively :
Marketing, in simple terms is the way you "PUSH " the awareness of your product in a marketplace, where the marketplace is the beauty industry and its respective consumers are the target audiences. Whereas advertising is one of the major subsets of marketing, they are similar yet poles apart when it comes to the discussion about their values. It acts as the creative communication bridge between the company and the consumer.
Now, branding follows the " PULL " strategy, it is more than just a logo, while marketing is believed to be about the customers, branding is all about you and your business. It's a tactic that allows businesses to attract customers without having to chase them down. A successful brand is essentially a well-run corporation that does not require any advertisement.
"Brands are essentially patterns of familiarity, meaning, fondness, and reassurance that exist in the minds of people."— Tom Goodwin
Here are some pointers to consider to build your beauty business:
Half knowledge is always dangerous, know your product in and out. For example, you are starting a small-scale business selling lip gloss and eyeliners online, research the ingredients used to make them, are they harmful in any way to the user? Are the products sustainable and environmentally friendly? This will assist you in constructing factually correct and original data about your product so that when you list them on your website or in the product description, consumers will have a comprehensive understanding of your brand, which will, in turn, build a sense of trust in them, which is the most pivotal value of any business.
Other than that consider conducting thorough research on your target audience, such as what platforms of communication and media they prefer, and so on.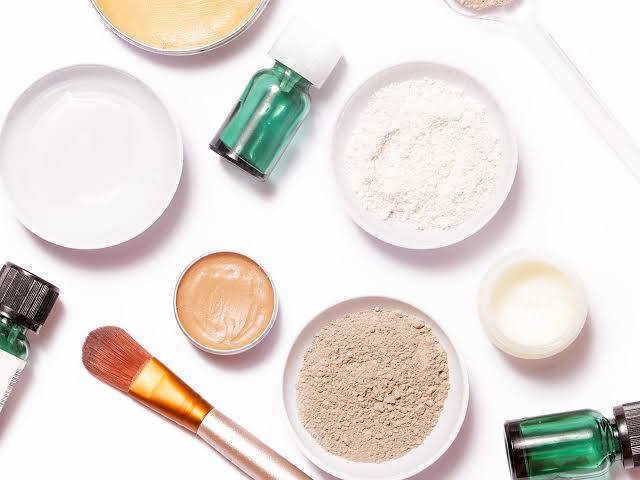 The foundation of a company's legitimacy and authenticity is its website; your website is the first assurance you provide to your clients. At the end of the day, beauty is all about pleasing appearances, and your website should be no different. Building a website will provide a strong structure for your business that will act as an e-mediator between you and your audience .
Choose a modest yet appealing color for your website that will serve as the main motif of your company and should be repeated in logos, PR packages, and newsletters, among other things. Make sure your website's entire design isn't generic, but rather original, as this will help you stand out from the competition. Remember to allow your original personality to shine through your website which will make it look organic.
STAY TRUE TO YOURSELF AND YOUR WEBSITE.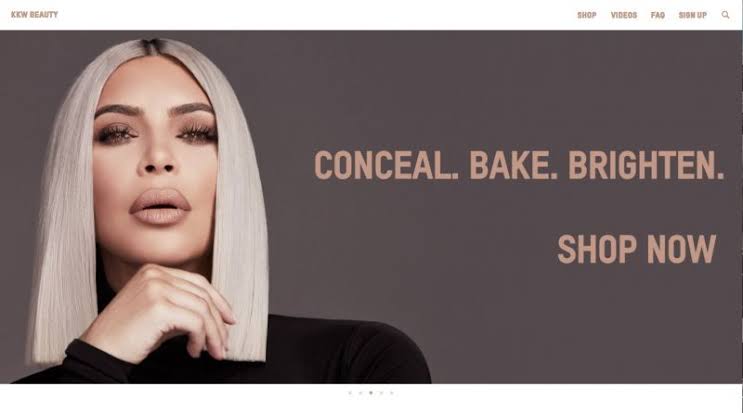 Check for grammatical, typographical, and informational mistakes in your online text.
One time investment in a professional web designer will help you create a unique and personalised website that is uniquely yours (purchase a domain name and register your business).
Use high-resolution photographs showcasing your products creatively; avoid blurry images at any cost as they make your website look unprofessional.
Personalise the site by adding information about your business, give more insight about yourself and what inspired you to build this business in the first place; add your values and beliefs. If feasible, include information about your team members, as well as any images they may have, to further humanise your site.
OPTIMISE SOCIAL MEDIA PLATFORMS
It should come as no surprise that as a Beauty Insider, you are expected to be well-versed in social media platforms, with Instagram serving as your Bible. The ideal venue for improving brand-consumer relationships and building and retaining brand loyalty is social media. Because the majority of buyers follow their favourite brands on social media, businesses have a unique chance to directly engage their most responsive audience. When an indirect link is required, social media influencers are ideal candidates.
According to research conducted by Harvard business school, consumers search history about beauty products before buying them included, 67% of searches were based on social media influence, 59% of people relied on third parties, 55% of audiences followed their traditional beauty professionals, while 48 % of people play safe and depend upon personal networks, talking about advertising companies, around 44% of people still make decisions based on ad commercials. Nevertheless, roughly 34% of the population tends to get influenced by public figures and celebrities which shows the potentiality of personal branding. T
his information gives the sense of how social media influences have the highest ability to attract consumers when it comes to the beauty industry.
With 500 + million active users on Instagram globally and beauty, fashion and food images and videos are some of the more popular and aspirational types of content which draw huge audiences and user engagement, the following list of tips and tricks are directed towards the expansion of your Instagram account which has proven to be the best social media platform for small scale businesses especially when it comes to beauty.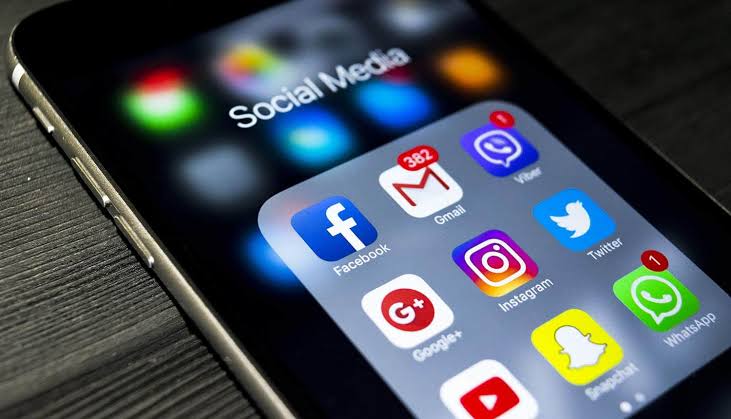 Choose a business account , which will help you with the Instagram analytics as well .
Build your Instagram by keeping in mind the same theme you used for your site.
Make sure you use a high-quality image for your logo as your profile picture.
The bio should include your websites link, a motto or a belief about your company that should be used everywhere as you advertise your products.
Do not restrict your account to selling or adverting just the products alone, instead research about the trends and follow them with your own pinch of style, this will keep the audience elicited with your content. For eg: Make use of memes, trending songs on reels etc.
Try to stay connected and engage with your audience daily through stories which might include quizzes, QnAs, polls and even blogs that will be published on your official site with regards to subjects such as current beauty trends, the evolution of beauty etc.
Know the Instagram algorithm in and out (Eg: save, share, comment and like ) this will help your account with a better reach audience, for better comprehensive information on this topic refer to the official site of Instagram. https://about.instagram.com/blog/announcements/shedding-more-light-on-how-instagram-works
Do not miss out on the #hashtags, it is one of the major tools you can use to expand your account as hashtagging your photos makes it easy for people to find your photos that are searching for those specific terms and use hashtags that are trending as this will get your content featured on the main search feed of other followers on Instagram.
Considering posting your content around the correct timings, By visiting the icon squares optimisation section, you can get a detailed analysis of your postings. This report will also highlight the best times of the day and days of the week to post.
While operating your account make sure you engage with other Instagram business accounts as well by commenting and liking their posts, this will enable the followers of those accounts to have a look at your account which in turn will lead to more reach and quality followers.
Be accessible and friendly with your followers by doing your best to answer all comments aimed at your brand on social media immediately. Remaining active and responsive maintains the respect and attention of your followers. Make space for constructive criticism and feedback. This will build a community if not a huge following which is very essential for standing out as a credible business out there.
Make the best use of reels and videos by producing content on your domain which can include the making of the products, what goes behind the scenes of shooting them etc.
Include a more humanitarian aspect to your account by adding models or even normal people who are relatable to your audience , this will create a sense of trust and realism amongst your community and followers.
Conduct "give a ways " a strategy's for attracting and keeping the followers engaged by actually making your products reach to them physically, here you can ask your followers who have won the give away to click photos of the products and tag your account in their stories enabling third party advertisement of your business.
PRO TIP :
Find out about people's needs and the direct connection with their emotions by being a problem solver rather than a creator. Consider the following question: "What do people require?" What ethically and morally satisfies people? When it comes to beauty in 2021, people want diversity, equality, and respect for all body shapes, sizes, colors, ethnic communities, and races, all of which should be portrayed through every medium. There has been a bent towards sustainable living because of rising problems due to climate change, mental health is being given a priority on a larger scale. Try incorporating these principles into your business to create an authentic community of people making it a recognized and reputable brand in itself.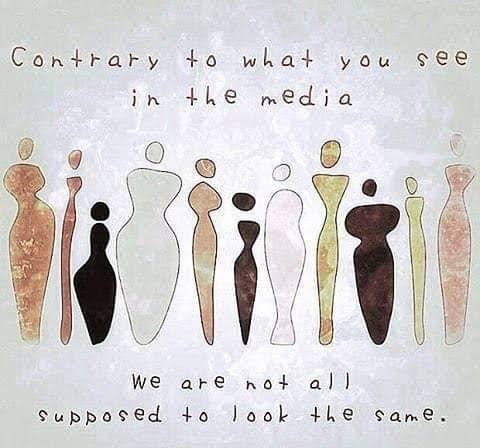 If you're looking for an agency that can curate a successful brand out of your small-scale business, DEECRO is the place to be. Contact us for many such tips and tricks that will transform your venture into a well-known business model.