Healthcare Marketing is a creative approach based on traditional marketing ideas adding science-based strategies to promote health care brands. It integrates different arenas to draw ideas from various sectors such as marketing, communication, and public health promotion through an exchange that provides a framework of strategies that can guide marketing work.
The healthcare industry, which is a service industry, is facing a rapid change in consumer behavior. The needs of each customer vary, and it is required that the retailers have a deeper understanding of consumer preferences leading to the emergence of relevant products with deep insights of consumers.
It is the primary responsibility of advertisers to listen to and adapt to the needs of consumers to remain germane as they play an active role in health care decisions.
Healthcare marketing is an essential part of sustainable growth. Without it, there would be no flow of new patients, and even your loyal patients may gradually decline, one by one.
The healthcare industry is changing rapidly. What used to be a volume-based industry focused on doctors has become a quality-based industry focused around the patient. There are many forms of health care in any area offered, with the same or similar services.
Marketing shows potential patients that your practice is not only different from the competition but also a better overall approach. Digital healthcare is gaining momentum, and you know that this is just the beginning; the potential for change in health care services is now emerging.
Unlike traditional marketing, digital marketing gives you a better way to connect with your audience, which means identifying them based on their habits, products, interests, services they use or look for, and the demography they fall under.
HEALTHCARE MARKETING STATISTICS
88% of those searching for health information start with search engines – Google Complete Treatment Study

48% before booking, patients took over two weeks to research before booking an appointment –

Google Complete Hospital Study
Prospective patients find these the most critical areas when researching a doctor or medical practice: 94% reputation of the facility90% insurance is accepted by the facility86% recommendation by another physician85% uses the latest technology

51% recommendation by friends and family

When patients see a paid search ad, they take action:
         26% conduct searches for more information
         38% begin the research process
         39% visit the website of the treatment center that was advertised
         36% consider a treatment center that was advertised
These stats bring into light healthcare marketing as the need of the hour. The ever-increasing consumer awareness coupled with the growing use of smartphones has completely changed the healthcare marketing dynamics.
Patients are no longer stuck with a single physician and clinic; they are continuously becoming known to new healthcare facilities in the market. If you are not one of those who market these, you will be left behind.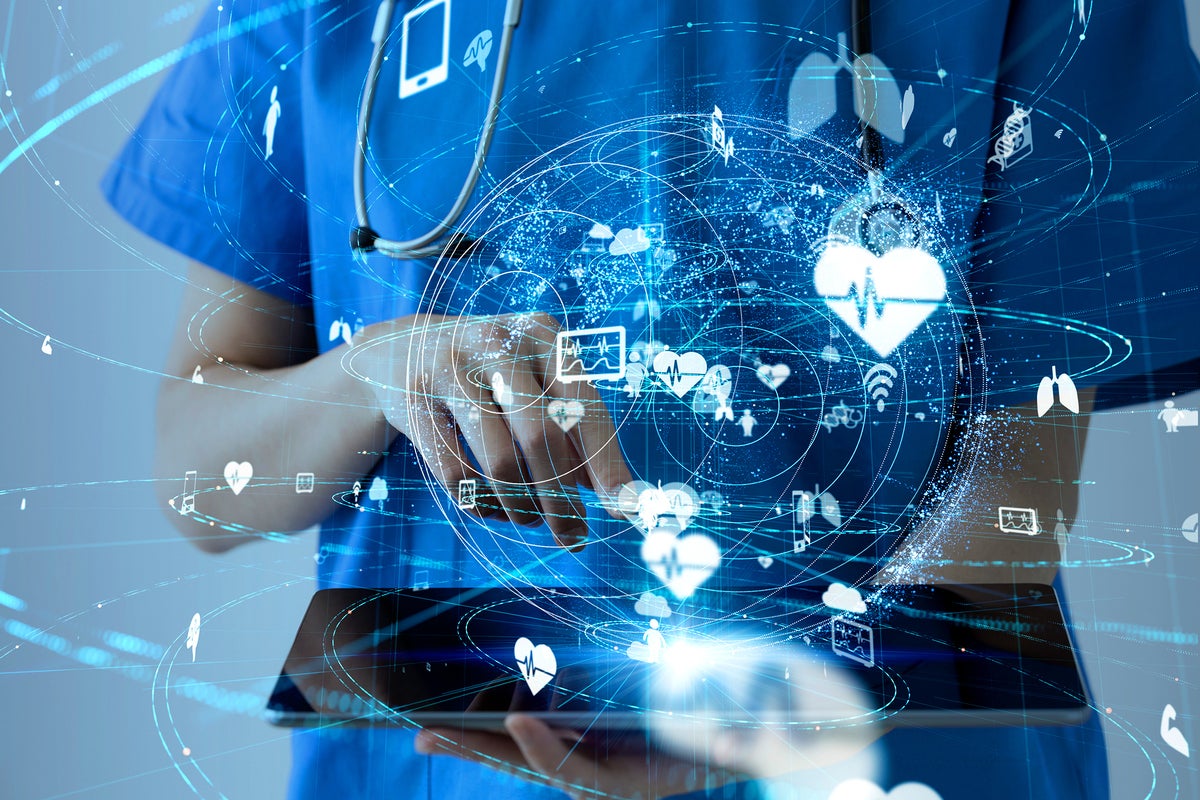 A study published in the Journal of Medical Internet Research shows that 58 percent of surveyed mobile phone users have downloaded at least one mobile health app onto their device. Furthermore, smartphone users seem to have high regard for mobile health apps, especially those focused on providing diet and fitness support.
This is directly parallel to how aware the consumer has become in terms of perceiving healthcare and opting for preventive measures to avoid future ill effects. The COVID-19 pandemic has made people concerned about their health more than ever, but that in no way means that patients will go back to the old times of unawareness post-COVID.
If you are trying to avoid marketing of brand thinking of it to be here for a short while, then your brand will suffer.
NEED FOR A MARKETING AGENCY
As the popular saying goes, 'fish where fishes abound.'
Today, everyone, including your prospective patients, live in the digital world. And even, according to statistics, most successful healthcare deals started from the internet. 
Digital marketing has allowed doctors and health professionals to showcase their work in the digital world beyond their own space. It will enable health professionals to demonstrate expertise in prospective patients, build a professional field, and improve the reputation of health care.
The importance of digital marketing for the delivery of health services cannot be underestimated. If you haven't used this strategy yet, there's no better time than this.
We at Deecro give you an upper edge over your competitors by attracting potential consumers most creatively. Our experienced team builds unique strategies to capture leads and build lasting relationships with existing patients. We incorporate your marketing strategies from head to toe, making sure your current and potential patients receive quality care from every aspect of your practice, including the website, social media pages, patient engagement representatives, and personalized physician attention.
We provide you with the opportunity to target people of specific demographics helping you make data-driven decisions along with greater visibility through SEO optimization.
Healthcare marketing has a very human element to it – it helps promote proactive health and wellness and ultimately leads to improved care outcomes. This could go as far as to save or change lives when deployed to the right target audiences.