Digital marketing is now reshaping marketing and advertising across sectors and the financial sector is also one among the rest. The financial sector has observed widespread digitalization in many forms throughout the years. Starting from the digitalization of shares to a Demat account which completely eradicated the existence of a physical copy of shares to the recent surge in payment banks, stimulating the transfer of money without physical cash. Most of these payment banks do not have a physical bank also.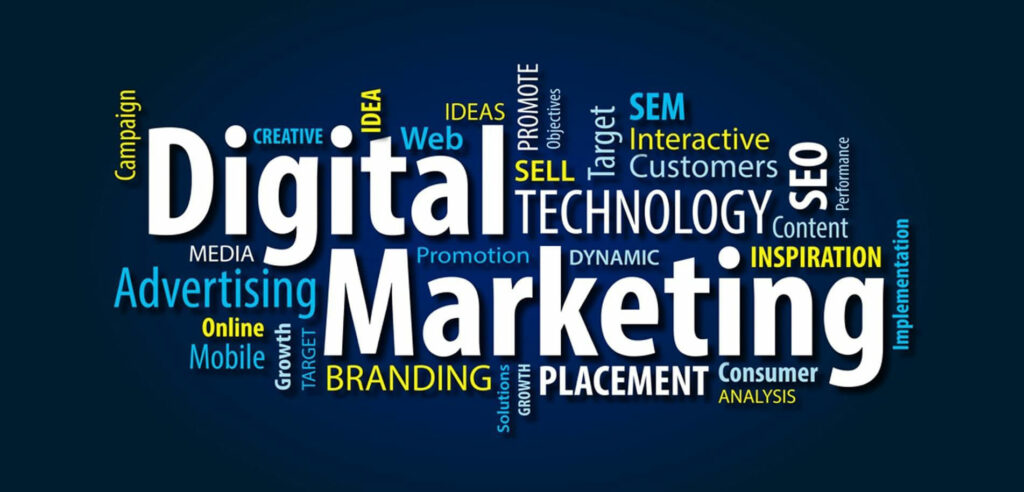 However, with blatantly obvious pieces of evidence of its implementation, it can be concluded with surety that digitalization is always a step forward in advancement in the financial sector. Extending the same to marketing, it is of no doubt that digital marketing is a highly potent form of marketing reaching a wider consumer base at once for the financial sector also, with a growing significance of the same by the day. Digital marketing strategies open the gates to more exposure, visibility, and improved customer engagement- all vital components in the financial sector.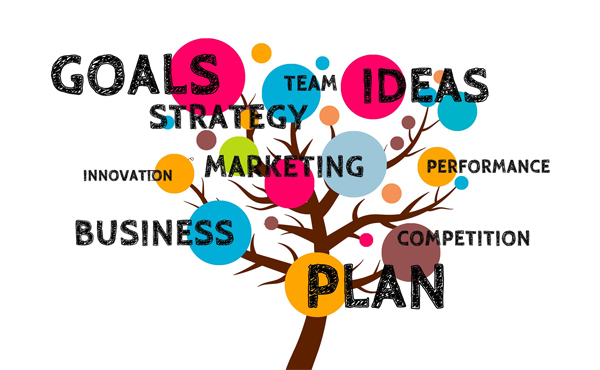 Increased engagement
Digital media is a widespread form of communication that operates on an extremely low level of attention span. However, capturing your consumer in that span will lead to extremely high levels of engagement, marking an opportunity to showcase your business. Real-time engagement is crucial because it only takes the average end-user a few seconds to make up their mind about your brand. Moreover, the general inclination of people towards growing their finances poses a potential breakthrough in the kind of digital advertisements the financial services can provide the particular reason for the circumstance of which digital marketing is of high significance in the financial sector.
Video Marketing
Video marketing is one of the most popular ways to be acquainted with your customers, especially with the younger demographic, particularly the ones who are moving to the earnings stage. Moreover, it has been observed that there were increase conversion rates by 86% when videos were employed on landing pages. Different financial institutions use this instrument of video blogging to attract more attention. Video marketing has an infinite sum of advertising opportunities, such as: sponsoring, partnerships, and public campaigns. Help videos, tell a story and express emotions, and it's much easier to create as a simple newspaper display.
Directional Data Analytics
Data is most definitely an invaluable resource. Typing in your data pool can offer a lot of insight into different aspects, eg. For example, as your website ranks on search engines, which is the bounce rate that is the most popular time and how your customer base is formed.
With digital marketing, the analysis of all these data can be considerably streamlined, so none of the information you have not used. It also allows companies that companies in the financial sector regularly monitor and analyze the data regularly and constantly measure progress.
Identify Potential Customers
Digital Marketing across social media platforms is capable of identifying potential customers that can result in the generation of leads for the financial institution. An insight into data analytics can provide the list of viewers of a particular advertisement or video. An analysis of the same can broadcast the duration for which each advertisement was viewed and its frequency. This can deduce the ones interested in the financial instrument that is being marketed which then brings the focus to the identification of potential customers.
Generation of leads
The viewership data analyzed but be recorded and can be used for the generation of targeted and better leads. On implementing aggressive strategies of marketing, the potential customers as identified as potential consumers can be converted to leads some of which could be very promising.
Increasing consumer base
Generating leads is undoubtedly essential. However, the real goal is to convert those leads into sales. In the financial domain, there exists a large audience who are only passive actors in their involvement in trading or purchasing financial instruments is either very limited or nil. These people are hot leads and are most likely to start purchasing your products by some influence as they already possess the information, understanding, and financial capability to purchase financial products. Digital marketing can help you go beyond lead generation and actually improve your conversion rates.
Monitor customer reviews
The feedback from customers is one thing; So you can know what your customers say. With the receipt of knowledge in consumer behavior, you will inform you about what your customers do not say. Organizations offering financial services can use digital marketing in different ways to better understand consumer behavior and learn more about customer preferences. Social media surveys and surveys, digital tools, and data analyzes are all effective tools that help you with this persecution. The ultimate goal of all marketing is to improve the experience that your brand offers your customers.
This is the factor that determines whether a consumer remains with your brand or a move to the warehouse of your competitor. You can use digital marketing to streamline the communication channels with your customer base, making it easier to reach you. Even though it is not completely reliable, digital marketing can be employed to vaguely gauge the market sentiments by asking the correct questions to the appropriate set of people.
Brand Awareness
The financial sector is pretty competitive with new Fiserv startups sprouting by the day and it is imperative for your company to stand up amongst the substitutes. Creating a strong and independent brand image is also important, and digital content marketing can help you with this aspect.

One thing to be noted is the fact that financial literacy is comparatively typically on the lower side of the graph. This provides a large pool of audience who have the financial capability to avail the financial products of the business but have not done so. Creation of literacy videos or blogs and posting the same across platforms can again assist in identifying potential leads who have an interest in your product.
The importance as elaborated highlights the need for digital marketing in the financial sector and we, Deecro- Digital Agency provide a one-stop destination for all your marketing needs. Moreover, we also provide a range of services from data insights, customer relationship management, and strategic buying to all methods of marketing and we are just a call away!
Edited by Nikita Sharma & Anupama Roy