A marketing budget documents how much your business plans to spend on marketing over a specific period, along the lines of a year, quarter, or month. When budgeting for marketing, consider all costs associated with marketing your business, such as paid ads, hiring costs, marketing tools, website maintenance expenses, and more.
So it's become pretty clear for the modern, 21st-century business to dedicate some portion of a marketing budget to digital efforts. After all, you have to go where the customers are, and to ignore the online landscape is to cut yourself off from a potentially global audience.
every company needs a solid marketing plan. A plan that outlines every effort to strategize, develop, and market a product or service. With every new year, there are new customers, new goals, and new opportunities to grow your business.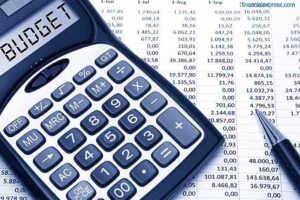 Most of the time the strategy will be trapped inside a few people's heads, without the rest of the group knowing any of it. It is very important to develop a written marketing strategy. All your executive, sales, and marketing teams need to combine their efforts and work in the same direction to maximize growth.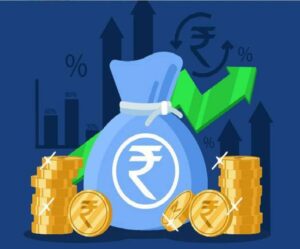 Why do I need a marketing budget for my business?
If you're diving into developing a marketing strategy, you need a budget to help you stay on track financially. On creating a marketing budget, you'll be able to keep track of how much you spend on each strategy. It helps you allocate funds to the right places and determine which strategies work with your budget. It enables you to set appropriate benchmarks and goals to set realistic expectations for various marketing channels and better understand the revenue you need to earn to make your marketing efforts worthwhile with a long-term objective.
Refer to the summarized TLDR:
Evaluate your Current Financial Situation

Articulate the Marketing Goals

Research on your industry

Do a Cost-Benefit Analysis while Drafting your Campaign

Compute ROI

Note Drawbacks and Follow-ups on the Budget
Evaluate your Current Financial Situation:
Get familiarized with your Financial Statements and Balance Sheet to determine your financial capabilities. Getting a vague idea about your financial standing can provide insights into how high/low your budget can be. The amount a company wants to allocate to marketing can vary widely depending on its capital structure, revenue and costs. It can be computed vaguely as a percentage of revenue, however, it is not a hard and fast rule to do so.
Articulate the Marketing Goals:
Ensure that your marketing goals are well articulated and the plans are specifically detailed taking into account all considerations and constraints. The marketing goals must be in line with the vision and mission of the company. Make sure you have multiple plans in place for backups and ensure flexibility in the same to be subjected to extreme conditions.
Research on your industry:
The industry that your company operates in is of high significance and the marketing campaigns must be drafted according to the same. For example, the companies operating in the FMCG sector has many competitors with close competition and differentiation becomes a key factor in your marketing campaigns. Also take into account the festive seasons, operating cycles, seasons with spikes in demand of the industry and draft a budget accordingly.
Do a Cost-Benefit Analysis while Drafting your Campaign:
Choosing the appropriate marketing channel is very essential to the business. While some marketing campaigns can lead to increased sales surpassing the forecasted budget, others can drain your financial resources without any substantive yield. Even though it is a very simple method, cost-benefit analysis is efficient to quantitatively summarize the monetary aspects of a marketing campaign. However, it is not a foolproof method and other methods can also be used in evaluating the monetary aspects of the marketing plan.
Compute ROI:
Merely computing the budget for the year is not sufficient, it must be checked upon and post the implementation of the plan also to compute the return on investment for the project. Admittedly, the benefits of marketing cannot always be realized in one financial year nor can the increase in sales be particularly attributed to the investment in marketing, but an estimate of the same can be bought about which is essential in determining the success of the campaign. Analysis of past investments and campaigns is also important but it is very crucial to know that if a plan worked in the past, it does not necessarily assure that the same would guarantee the same success.
Note Drawbacks and Follow-ups on the Budget:
As mentioned previously, merely the computation of budget is not fruitful. Even after the implementation, it must be evaluated with due diligence for the exact purpose of drawbacks and discrepancies in the budget. This is to be done on a regular basis and not just at the end of the period. Doing so will give scope to tweak or change the budget for catering to the current scenario and prevent wastage of resources. The budgeting team can also learn from the previous drawbacks and not repeat the mistake in the succeeding budgets.
Most importantly, advertising and marketing are always considered deferred assets that will yield long-term benefits and hence must not be considered an expenditure. To summarise everything that has been stated so for, don't shy from employing the right amount but don't go overboard also. On that note, we, Deecro-Digital Agency, are the one-stop solution to cater to all your marketing needs. From drafting tailor-made plans catering to your specific needs to delivering them diligently at pocket-friendly prices, we got them all covered.
Additionally, we also specialize in the provision of various services spread across various domains such as Data Insights, Communications, Advertising and Branding, Public Relations, Customer Relationship Management, Strategic Media Planning and Buying, Marketing solutions through various social media platforms, among others, Our highly professional and prompt teams are always on our feet to assist you and we are just a call away!
Edited by: Nikita sharma and Anupama Roy